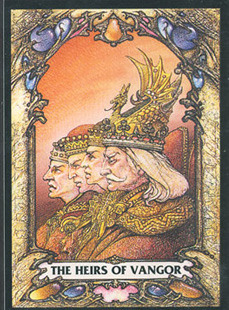 Quest: The Heirs of Vangor was US BattleCard 10 and UK BattleCard 2". In the UK it was previously called The Heirs of Vangor
The card used artwork by Waldmeister.
Description
Edit
TO BE COMPLETED
Category Stats
Edit
BattleCard Type
Edit
This card is one of The Quests of Vangoria series.
Further Notes
Edit
TO BE COMPLETED
References
Edit