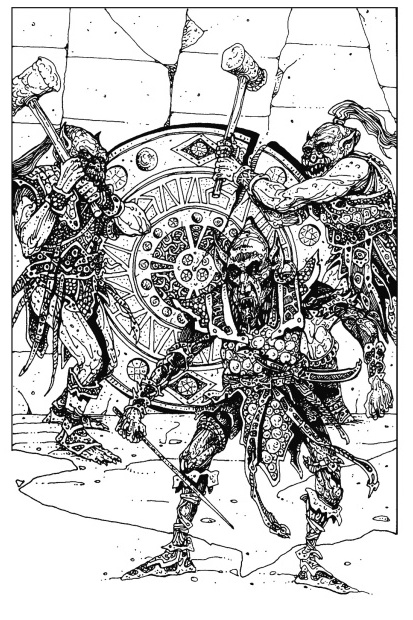 The True Shield is the shield which protects the world from The Malice, keeping it locked away deep beneath the earth.[1]
The Shield also has a spell of age old power which prevents the Khuddam from multiplying exponentially. The True Shield is kept in place by the Great Seals. When, in the late third century AC, the seals were broken, the Malice (of Orghuz as it was then known) escaped, causing war and devastation, especially on the Gaddon people.
References
Edit
↑ Chasms of Malice - ???